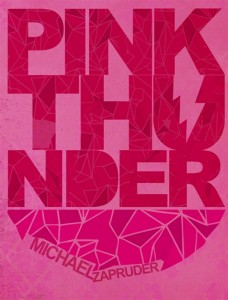 Black Ocean, Danny's Reading Series, Rational Park, and MAKE Literary Productions present….
Three events in celebration of Michael Zapruder's album Pink Thunder and the 22 unique portmanteaus which each represent and host a song from the album, which is a collection of free-verse pop art-songs, including contributions from 23 poets, three engineers, and a few dozen musicians.
1. A portmanteau listening party and gallery opening at Rational Park, Friday, March 22. The show is on display Monday-Friday, by appointment, through April 12.
2.  A live performance of the album Pink Thunder by Michael Zapruder and guests at Rational Park, Saturday, March 30.
3. A mini musical performance and Q & A at Danny's Tavern with Zapruder and Billy Blake and the Vagabond members, Reid Coker, Saleem Dhamee, and Kennedy Greenrod, Tuesday, April 2. Click here for the Facebook event page.
For complete details, check out this page.