Things I Read While I Should Have Been Watching the Chiefs/Eagles Game*
By Damian Lanigan
---
Published:
---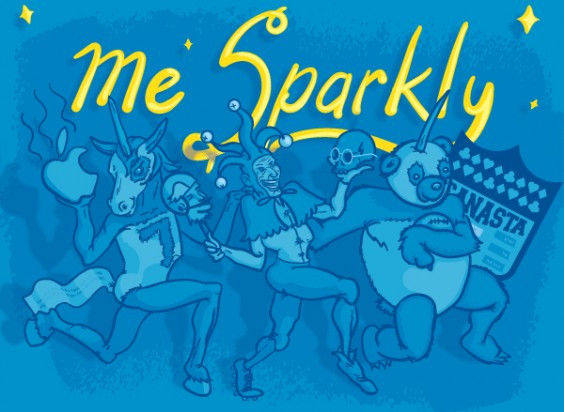 *in preparation for this event, which I thought was going to be very football-oriented.
Performed at the MAKE Literary Tailgate at Brooklyn Brewery, a Bookend event for the Brooklyn Book Festival on September 22, 2013.
 Illustration by Dean Rank | Music by Bleeds | Recorded by Matthew Wells in New York City | Engineered by Joel Anderson in Chicago
---
Damian Lanigan is a British writer. He has written two novels – Stretch 29 (HarperCollins, 2000) and The Chancers (HarperCollins, 2004). He is the writer and series creator of BBC Three sitcom "Massive." He wrote the play Dissonance, which debuted at the Williamstown Theater Festival in 2007 before being premiered in New York at the Bay Street Theater, Sag Harbor in 2010.
Dean Rank is an Oakland, CA based illustrator and art director. You know him from Chicago.